Packing And Boxes Fulham sw6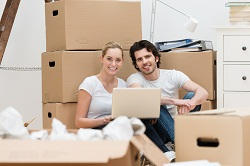 Why You Need Professional Packing Services from Fulham Man and Van
Moving is always an emotional and stressful time, but it doesn't have to be a disorganized ordeal. With professional packing services from Fulham Man and Van, your belongings can remain safe during transit and storage. Our experienced team of relocation experts are here to provide advice and the right materials for a secure move.
No matter what you're packing or where you're going, we supply bubble wrap, tissue paper, cloth boxes, and more - all perfect for residential moves, small business removals and more. Plus, with our highly competitive prices, you don't have to worry about busting your budget.
Relax While Our Team Packs Your Valuables
When everything has been packed up, you want to make sure nothing gets damaged or broken during transportation or storage. That's why it's so important to hire an experienced team who know how to pack fragile items properly. At Fulham Man and Van, our experienced packers will carefully protect your valuables in specialized containers so they won't get damaged in transit or storage. We understand that peace of mind is essential when relocating and we'll ensure you get just that!
Let Us Help You with Your Move in Fulham
At Fulham Man and Van, we are dedicated to helping our customers with their moves throughout Fulham and SW6 quickly and stress-free. Our team will take great care of your belongings during the packing process. We'll also provide an affordable quote for our services so you know exactly what the costs will be before we start packing your items. To get started with our services today, call us on
. Let us help you have the best moving experience - from start to finish!
---